WhatsApp is a very popular messaging service. If you are unfamiliar with it, this introductory guide will help you understand it.
If you've never used WhatsApp, chances are you've never heard of it. WhatsApp is one of the favorite applications for sending messages over the internet.
Below is an introductory guide to WhatsApp. We'll cover what WhatsApp is, how to use it, what features are available, and why it's so popular.
What is WhatsApp?
WhatsApp Messenger is a free instant messaging app available on Android and iPhone. Allows you to send text messages to other individual users or in groups. Importantly, WhatsApp chats take place on the internet. This is in contrast to the standard SMS that goes through your phone provider.
WhatsApp has all the features you'd expect from a modern messaging app, including options for sending photos, sharing your location, finding and sending GIFs, and more. In addition to SMS, WhatsApp supports voice calls, video calls, and recorded voice messages.
WhatsApp was founded in 2009 by two former Yahoo! employees. In 2014, Facebook bought the app and has since remained under the Facebook umbrella (now called Meta). The service has a large user base, reaching approximately over two billion users worldwide by 2020.
To install WhatsApp
Using WhatsApp is very easy. All you have to do is install the app, register and send messages directly to your friends. Here are the steps to install WhatsApp on a smartphone.
First, download WhatsApp for Android or iPhone.
Open the application and accept the terms, then you have to go through a simple registration process. Once you've entered your phone number, you'll receive an SMS with a confirmation code. Enter it in WhatsApp.
Then enter your name and set a profile picture.
You will be asked to allow WhatsApp to access your contacts, allow this access so that you can easily search for the person's name on WhatsApp to start a conversation.
Then choose whether to allow access to your photos (to send chats).
Ready, WhatsApp is ready to use.
How to use WhatsApp
If you've used other messaging apps like Telegram, (Facebook) Messenger, Signal or Viber, WhatsApp will seem familiar. To start the conversation, tap the button New, which is on the top right on iPhone and on the bottom right on Android. Find one or more people you want to chat with, then enter a message and tap send.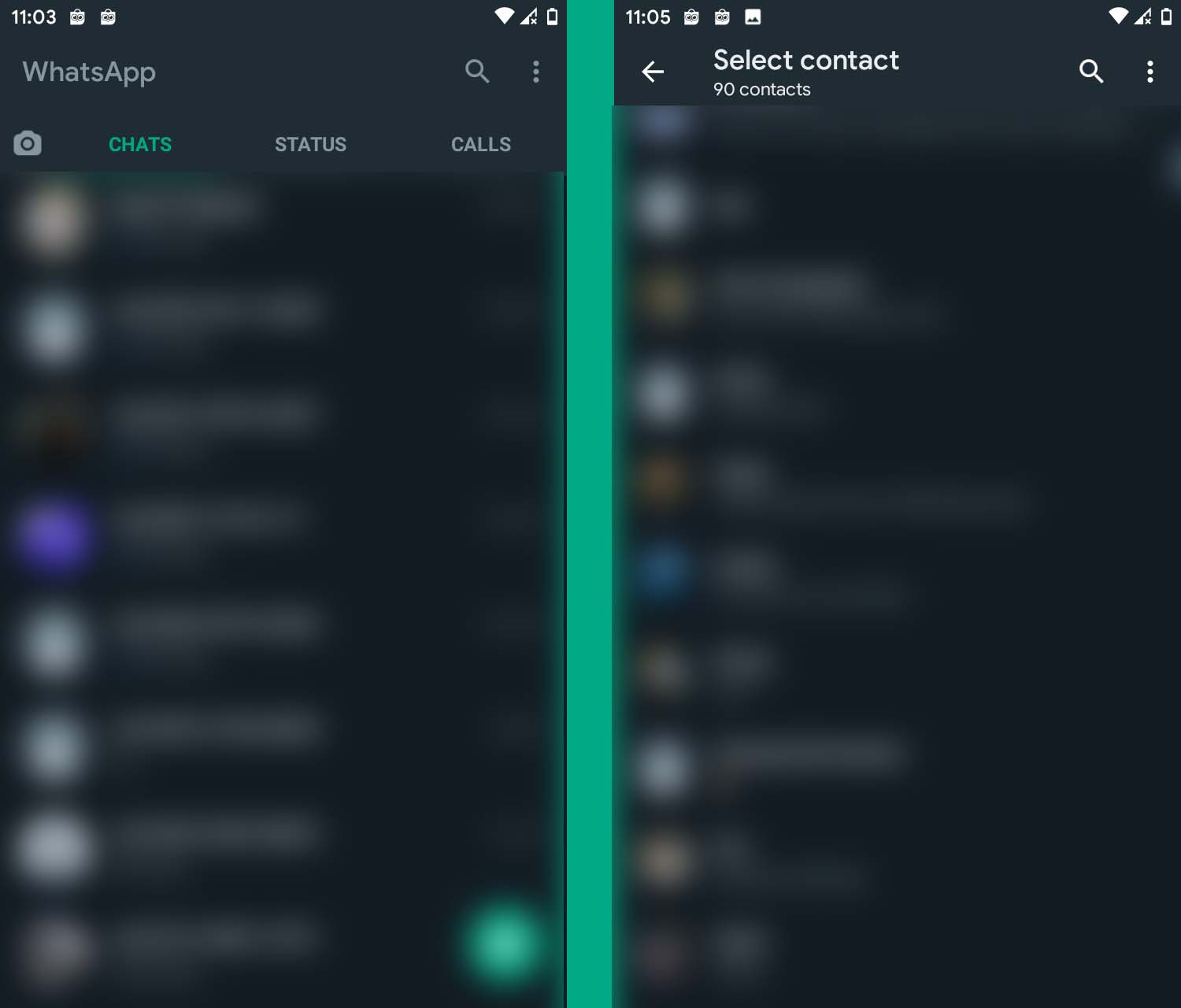 These tips are basic capabilities for texting, but WhatsApp has much more to offer in its chats. For most of them, tap the icon Which add (iPhone) or paper clip (Android) next to the chat box to open a menu that allows you to send pictures, locations, files or contacts. ICON Decal allows you to send funny GIFs or stickers while the icon microphone allows you to record voice messages.
At the top, you will see the icon camera to initiate a video call with the person / group, as well as the icon Phone to start a voice note. Touch a contact or group name to view information about it, search for chats, change the wallpaper, and customize other options.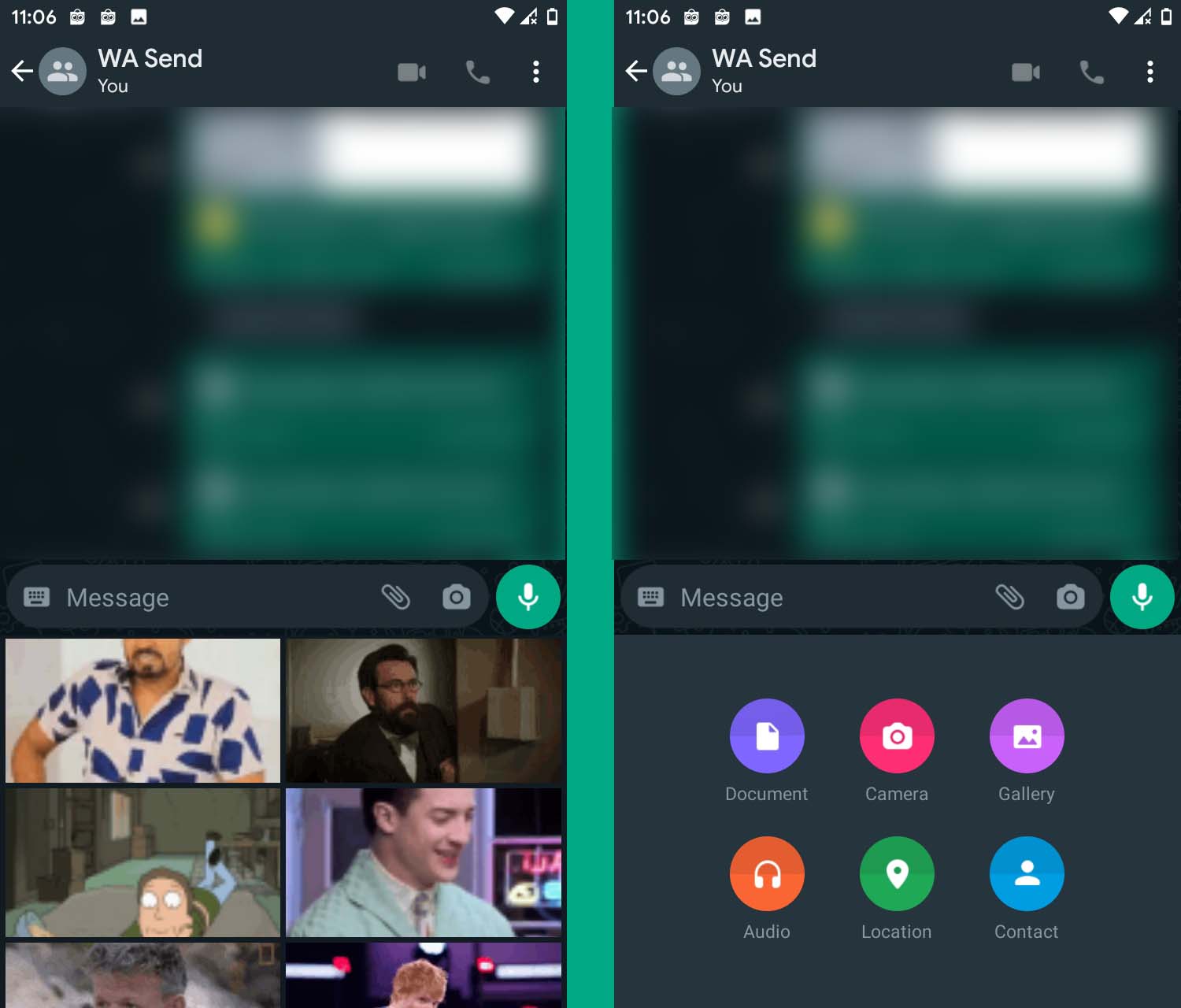 Tab CATS the main screen contains all your chats, sorted by recent activity. Swipe right to left Archive chat if you no longer need or tap More to see some options. Swipe from left to right, you'll see Pine tree to keep the conversation at the top of the list.
On the tab STATUS, you can add a temporary text or photo status to share with your contacts (or selected people). You'll also see all the states that your contacts have shared.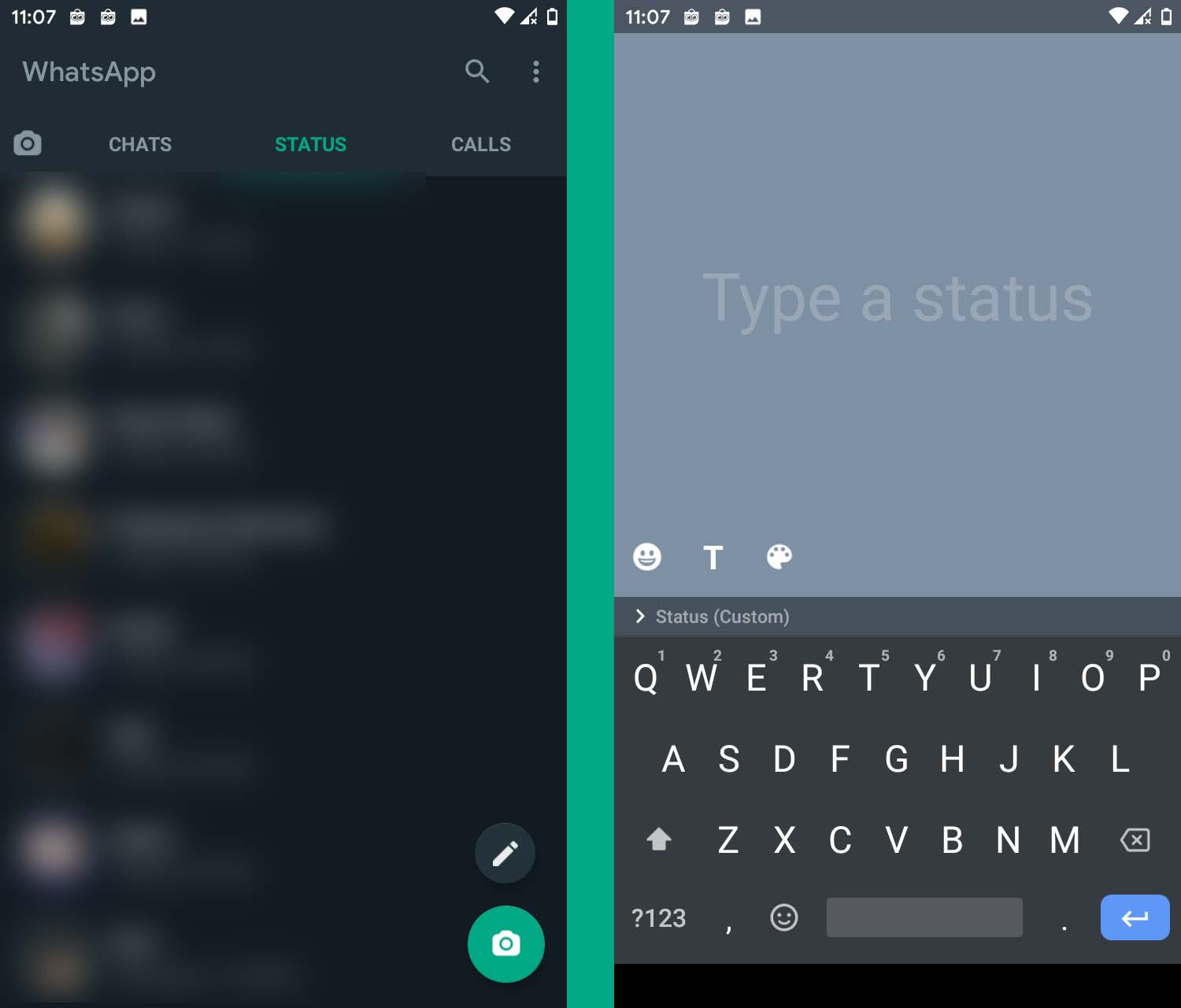 This status is very similar to Instagram Stories, which is only available 24 hours a day, and your friends can respond after viewing it.
If you often use WhatsApp for audio calls, tab call makes it easy to check all missed and missed calls, similar to a phone call application.
Read also: How To Use WhatsApp Web Without A Mobile Phone Connection
Apart from that, of course, you also have Settings full of useful options. In particular, the Account section contains options to make WhatsApp more private and secure Connected devices which allows you to use WhatsApp Web to enjoy your desktop or laptop service. Keep in mind that WhatsApp doesn't work without a phone, so your computer must be connected to your mobile device to use WhatsApp Web.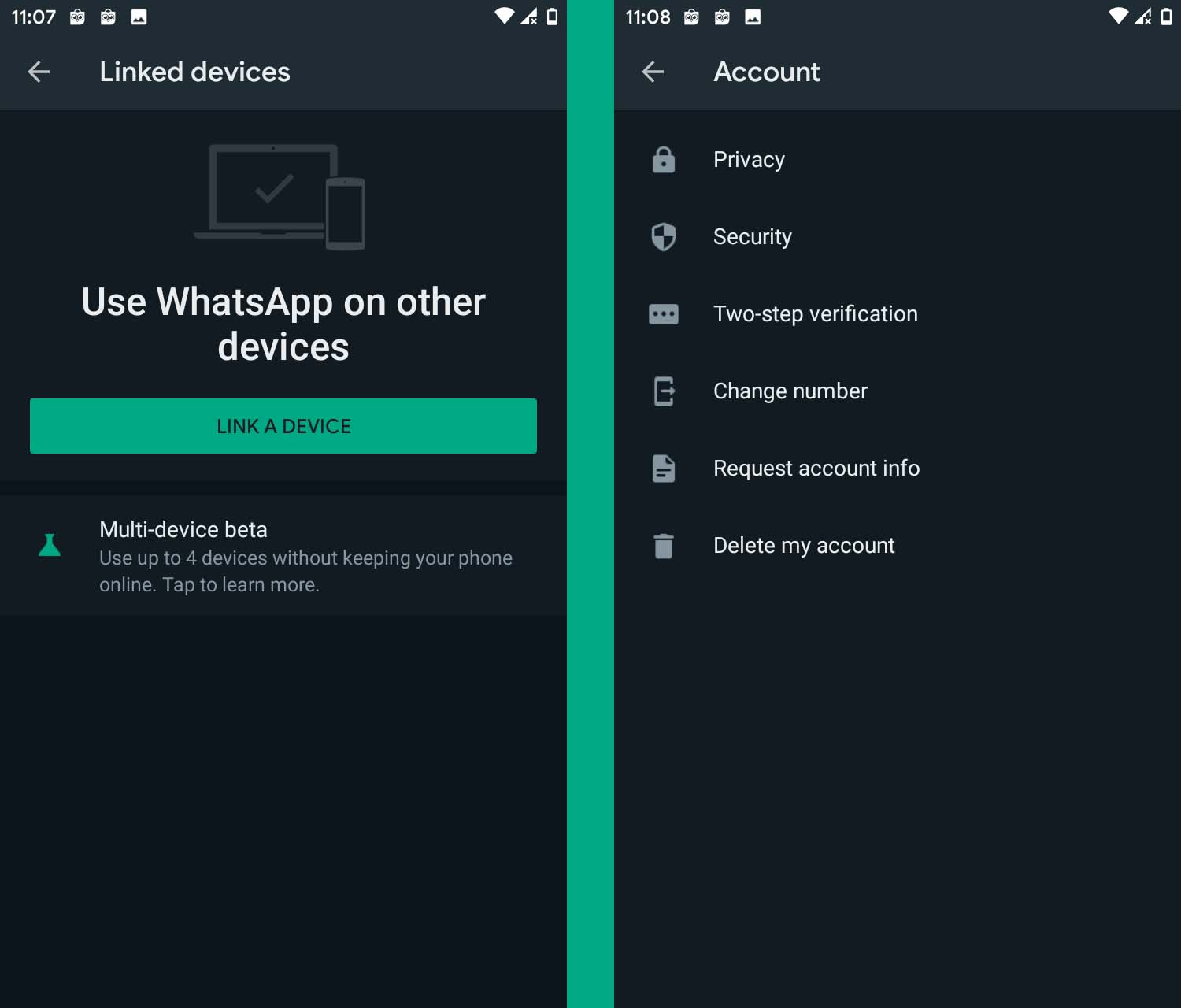 Why is WhatsApp so popular?
If you look at the last few years, WhatsApp is still not as popular as it is now, many people use other applications such as Facebook or BBM as a means of communication. So what made WhatsApp as popular as it is now?
Low cost
WhatsApp has become popular in many areas due to its low cost of use. At that time, telephone providers in many countries charged a text message or limited the number you could send. Since all you need to use WhatsApp is an internet connection, this is a more attractive alternative to texting.
Simplicity and support between devices
In some countries, there are many people who use iPhone, iMessage is the default messenger for many people, it will be activated automatically when you send a text message to someone who also has an iPhone. But because Android is more widely used around the world, WhatsApp has a solution to solve this problem.
WhatsApp remains top notch for simplicity and flexibility. All users need to do to send messages to someone is their phone number, so you don't have to worry about connecting to Facebook or using an Apple device. Sending SMS, calling and sharing photos in one place without ads is an interesting thing about WhatsApp.
SMS (and MMS, which is used to send multimedia messages) are also outdated. SMS is still limited to 160 characters per text, and MMS has strict file size limits that affect modern videos and images. WhatsApp is a modern method of sophisticated messaging nowadays.
End-to-end encryption
In addition to the low cost and high flexibility. WhatsApp also has guaranteed security with end-to-end encryption features. This means that the messages you send with the service can only be read by their intended recipients.
Many other messaging services, such as Telegram, use client-server encryption by default. This means that your messages are encrypted in transit, but pass through the company's servers and are re-encrypted at that time. In theory, someone in the company with the decryption key could read or edit your messages.
Despite end-to-end encryption, many people don't trust WhatsApp because Facebook owns it. If you decide to use WhatsApp, it's up to you. But many people / friends around the world most likely use WhatsApp, so you should definitely use it if you want to talk to them.
Conclusion
So WhatsApp is a solid application and makes it the most used messaging application in most parts of the world. It's not perfect, mainly because it's owned by Facebook. But it is an important way to talk to many people around the world.
---
So many articles What is WhatsApp and how to use it. Looking forward to more interesting articles and don't forget to share this article with your friends. Thanks…
Hi, I am Azara! At Azara Tech we are passionate about tech and love sharing our knowledge and research with you.
At Azara Tech, we strive to be the ultimate resource for learning everything about technology!