To record a display on a computer / laptop screen we need a camera to record it. But now there is software that can be used to record the screen. Software is a solution because we don't need additional devices. With a single software, the on-screen recording process can be done.
Among the many existing software, one that you can try is iTop Screen Recorder. Software that allows users to easily record the screen. Just one click and this software will do its job right away.
Read also: iTop Data Recovery, Lost Data Recovery Application
What is iTop Screen Recorder?
iTop Screen Recorder is an easy-to-use Windows PC screen recorder with simple steps, flexible recording options and excellent video quality. This recording software has many features and can be used for free.
Even if it's free, there are no watermarks that appear on the resulting video. So unlike some similar applications, which usually adds a watermark to the recording when using the free version.
Not only that, this software also gives users flexibility so that users can record in full screen or only in certain areas. In addition, this iTop Screen Recorder can be used to continue recording screens without time restrictions. So, users can easily record the screen without worrying about stopping suddenly during recording.
Why use iTop Screen Recorder
There are many reasons why you should use iTop Screen Recorder when you want to record a display on a computer / laptop screen. In addition to being free, this app has many advantages over other similar apps. What are those? Here is the full review:
1. Very easy to use
iTop Screen Recorder is really very easy to use. Even beginners can definitely use this software. The way it works is very simple and this software can also record your voice. Not only that, iTop Screen Recorder is also very flexible, so anyone who installs it can easily use it.
2. HD quality videos
For those who want to record HD quality videos, iTop Screen Recorder is the answer. Every time you record using iTop Screen Recorder, the recorded video is in HD quality, with very clear and crisp images.
So, ready for broken video stories, because this software will make the video you record easier to look interesting.
3. No watermark
Besides supporting video up to 1080p. ITop Screen Recorder also makes the video recording look even more perfect by not providing a watermark on every recording, even in the free version there is no annoying watermark.
4. Unlimited recording time
Another advantage of using iTop Screen Recorder is that there is no time limit for recording. No matter how long the recording takes, this software can handle it. This includes players who accidentally record long videos on the screen while playing online games.
5. Supports multiple storage formats
When you have finished recording videos using iTop Screen Recorder, the results can be edited or saved in various formats of your choice.
For example, mp4, 3gp, avi and others. There is also a conversion function if you want to convert one format to another.
Fitur iTop Screen Recorder
Capture any area of ​​the screen flexibly – Record high quality videos (4k supported) from full screen or any screen area is selected.
Video, audio and webcam recording simultaneously – You can simultaneously record face and voice in a video with webcam and microphone.
How to register the professional game without delay – With the adoption of advanced GPU playback and encoding technology, the professional game recording mode is completely different from other common game recordings. You can record HD videos for various 2D / 3D games at any time without delay.
No time limit and watermark customization – You can record without watermark by unchecking No watermark in settings.
Registration program – Allows you to start and end recording automatically at a scheduled time.
Add mouse click effect – You can add a mouse click effect by highlighting the cursor and adding an animated mouse click.
Many popular video and audio formats – When it comes to saving, you have a variety of video formats, such as MP4, AVI, FLV, MKV, MOV, TS and GIF.
Convenient screenshot with hotkeys – You can easily and quickly take screenshots with keyboard shortcuts while recording.
Video editing –

iTop Screen Recorder also has a built-in video editor to cut, cut and split

video made.
Quickly record YouTube, Zoom, Twitch, Spotify, ESPN, etc. – Quick Launcher helps you open YouTube, Zoom, Twitch, Spotify, ESPN etc. 1 click and start recording immediately.
Quick share on YouTube, Facebook, Instagram, dll – Share your videos directly across multiple online video platforms, including YouTube, Vimeo, Facebook, Instagram, Google Drive, and Dropbox.
iTop Screen Recorder free license key
Below is the free license key for iTop Screen Recorder (Windows only). To use it, just copy and paste it into the program and click "Sign up".
License information:
71C8F-21436-E72BA-D8942
This key can activate up to 50 computers and supports 6 months of free use.
How to activate the iTop Screen Recorder license key
Download and install first iTop Screen Recorder on your Windows computer.
Open the program. Then click the icon key.
Copy and paste the license key.
Then press "Sign up"To activate iTop Screen Recorder.
How to use iTop Screen Recorder
1. Set Preference – Select the area you want to record first. It can be full screen or only partial.
2. Registration screen – If the area to be recorded has been determined, then start recording by pressing the button REC.
3. Save and edit – Once we've finished recording, we can do a little editing before saving the recorded video.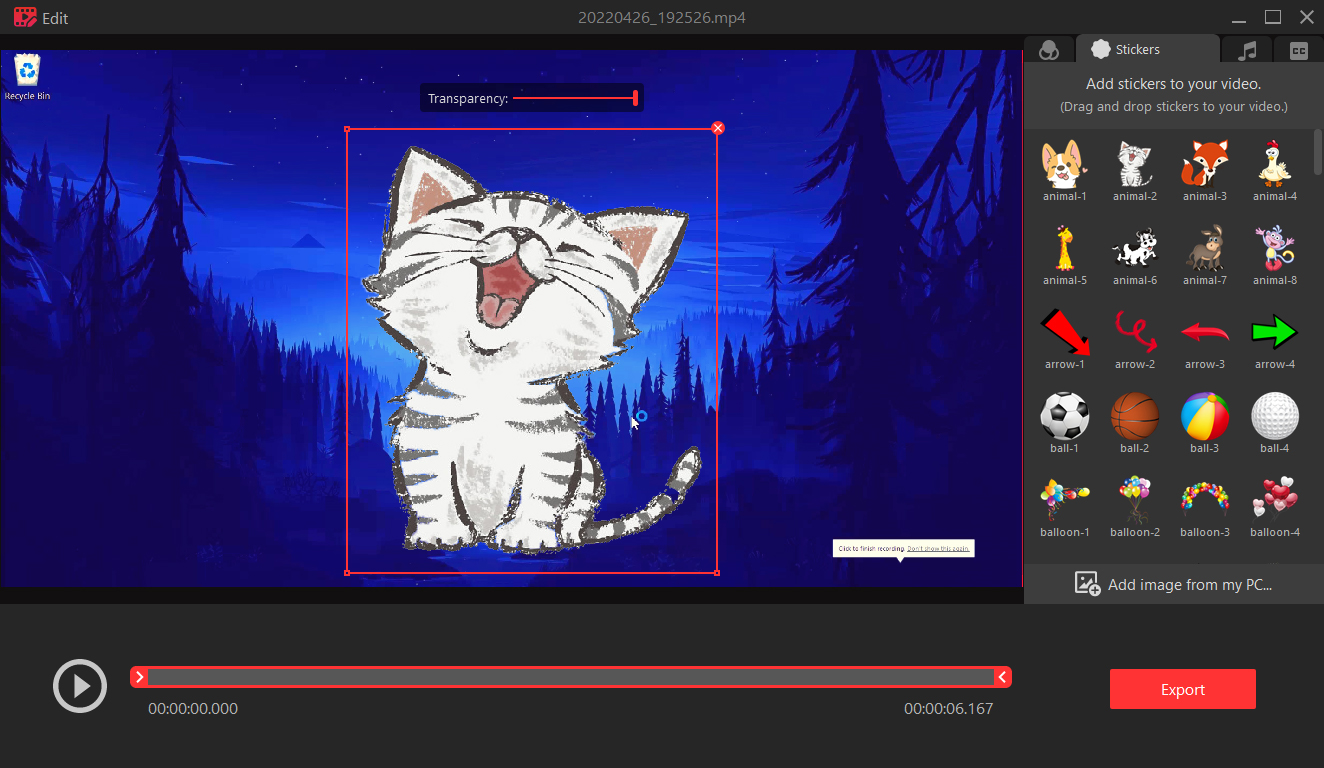 Conclusion
iTop Screen Recorder is one of the programs PC screen recorder which are reliable with all the features they offer. If you need an app to record your screen, then this app may be the best choice because it's free and has no recording time limits. In addition, video results may also be set to not use a watermark. So, the recorded video will look like using a premium application.
---
So many articles iTop Screen Recorder, free screen recording application, without watermark. Looking forward to more interesting articles and don't forget to share this article with your friends. Thanks…
Hi, I am Azara! At Azara Tech we are passionate about tech and love sharing our knowledge and research with you.
At Azara Tech, we strive to be the ultimate resource for learning everything about technology!