Steam is a multi-station gaming platform where players can buy, exchange and play their chosen games. Steam allows transactions within the platform, so it must provide the optimal level of security to satisfy the doubts of its consumers. Therefore, these security measures may conflict with the security settings of your device.
"Steam access denied" error occurs when these security settings collide or when Steam misrepresents your actions on the platform. When this happens, Steam is no longer accessible. If you have the same problem, here are some ways to fix Steam Access Denied on Windows.
Read also: 8 Cara Mengatasi Steam has trouble connecting to Steam servers
1. Restart Steam Melalui File Explorer
The easy way to fix Steam Access Denied error is to manually restart the Steam application from File Explorer instead of accessing it directly from the desktop icon. Follow the steps below to navigate to the Steam file directory.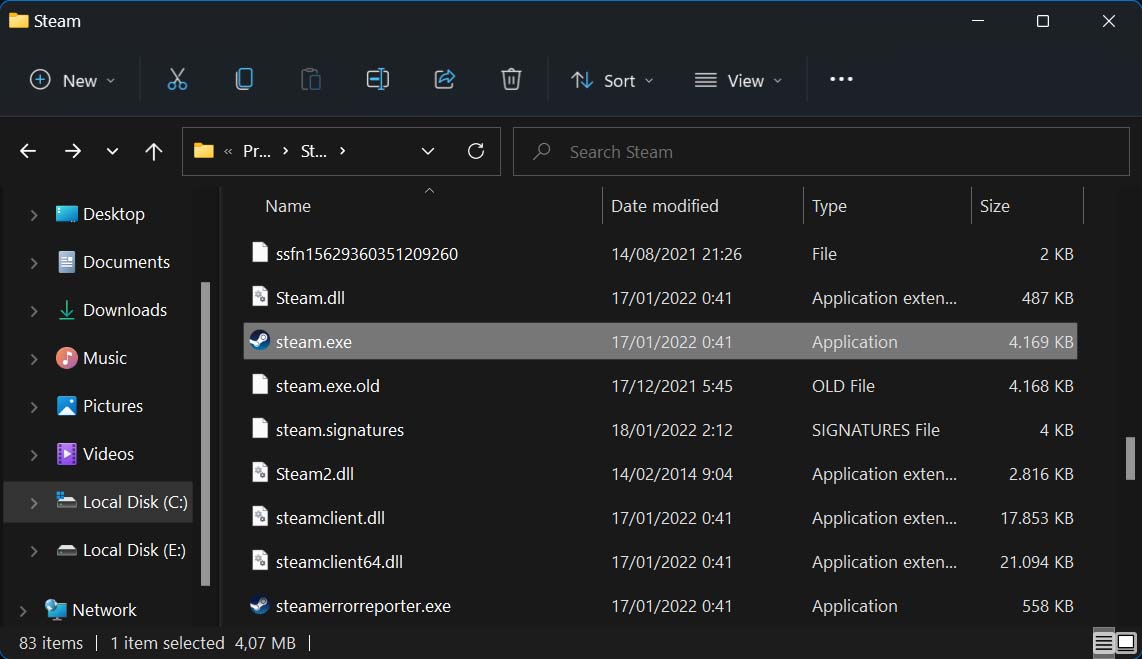 Open File Explorer and navigate to the folder location Steam you guys installed.
Find the Steam app and run it from there.
Starting Steam directly from the original application file may fix the Steam Access Denied error. Also, if Steam is already running in the background, close it in Task Manager.
2. Log out of your Steam account
Sometimes, due to prolonged activity on your Steam account and changes to system security settings during this time, your actions may be interpreted as interrogative, leading to Steam Access Denied errors. A simple solution, such as reconnecting to your Steam account, could solve the problem. Here's how: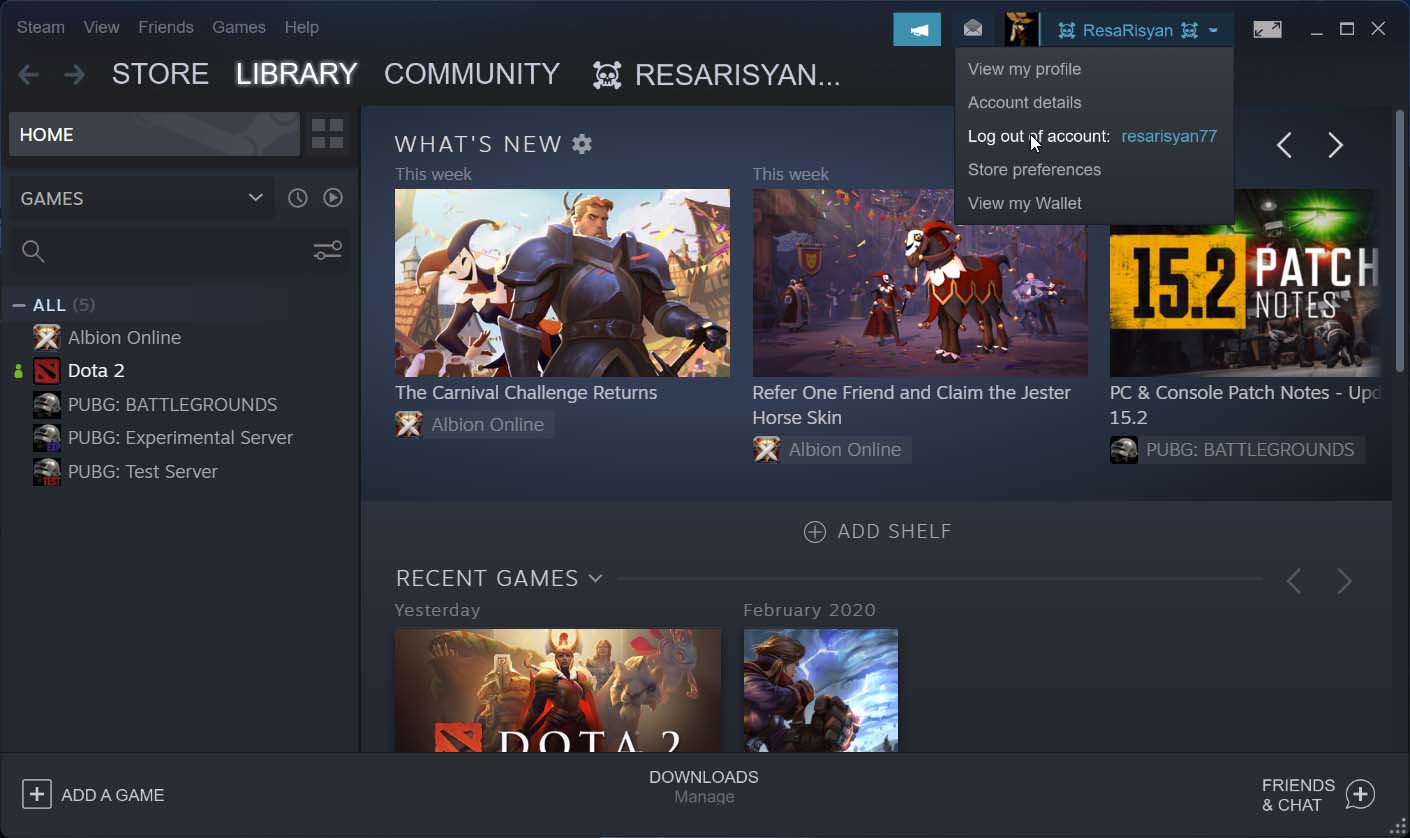 Place your cursor over the top right corner of your Steam app and click the drop-down menu.
Click Sign out of your account.
In the pop-up window, click disconnection.
3. Turn the VPN off or on
After restarting Steam and logging back in to your account, make sure your VPN is turned on. Your activity will be monitored if the VPN continues to change its IP address. Try disabling VPN for a while and see if you still get the same error when trying to access Steam.
Try using a VPN if you haven't used it before to see if a hidden IP helps you get rid of this error. In some cases, the external interference of the ISP is the cause of the Steam Access Denied error, and changing the IP address (via VPN) can usually fix it.
To do this, all you have to do is download a VPN (free trial), turn it on, and then sign in to your Steam account.
4. Clear the DNS cache
With DNS, your computer receives a unique name or address that can be used by other applications and systems to identify your computer as a registered, harmless computer. Clearing your DNS cache may fix the Steam Access Denied error by removing obsolete entries. Follow these steps to clear the DNS cache:
Search for cmd from the Windows search bar.
Right-click the command prompt icon and select Running as administrator.
Enter the following commands one at a time to effectively clean your DNS.

ipconfig / flushdns
ipconfig / registerdns
ipconfig / release
ipconfig / renew
reset netsh winsock

Restart the computer after deleting the DNS.
Setelah flush, penting untuk merestart komputer untuk memastikan bahwa cache DNS dihapus dan alamat disetel ulang dengan benar. Tidak merestart sistem dapat menyebabkan masalah lebih lanjut. Pastikan untuk tidak melewatkan langkah ini.
5. Change the DNS address
If clearing the DNS cache does not resolve the issue, consider changing the DNS addresses. By doing so, your system will provide an alternative identity and resolve the Steam Access Denied error. To do this, follow these steps: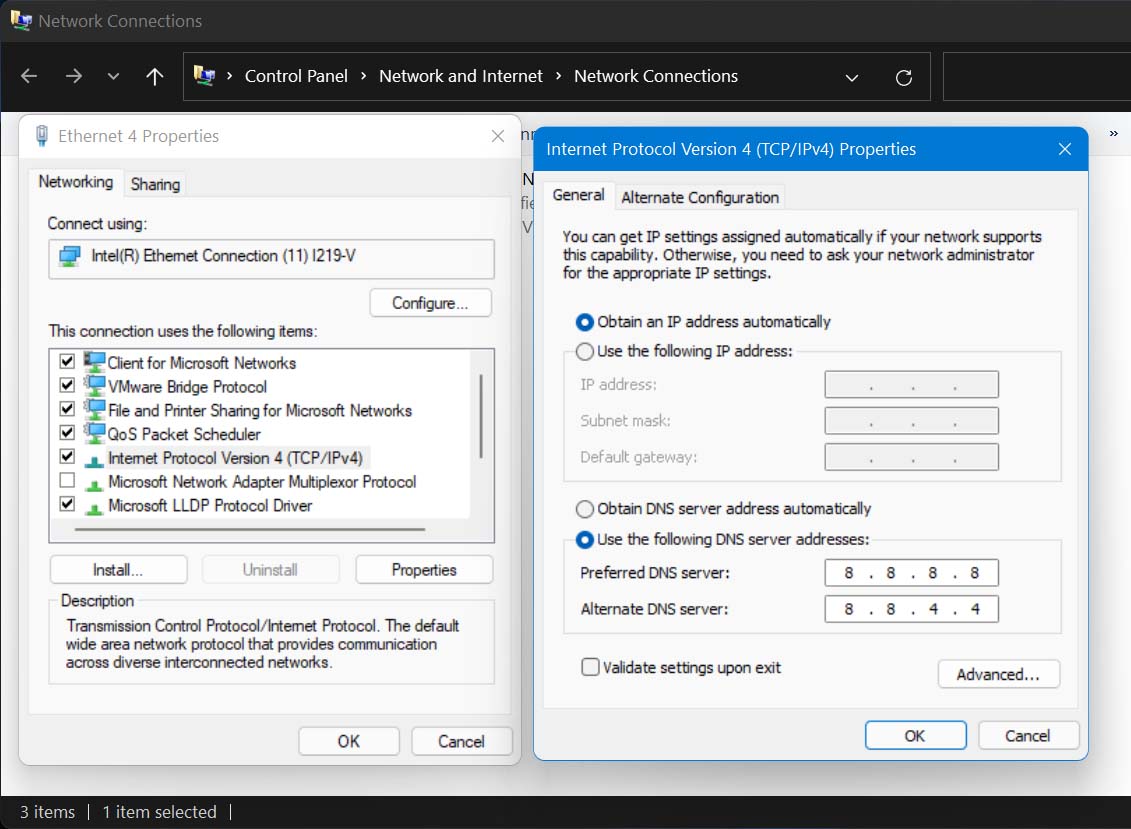 Search for Control panel in the Windows search bar and open it.
Click Network and Internett and navigate to Network and sharing center.
Click Change the adapter settings.
Right-click the network you are using and select property.
Find and select Internet Protocol Version 4 (TCP / IPv4) At the window property.
Click Use the following DNS server addresses and change address Favorite and Alternate each becomes 8.8.8.8 and 8.8.4.4 .
Click Good and close the window.
This will automatically remove the assigned DNS address and use the DNS mentioned above instead. If you are currently using it, consider changing it to a different address.
6. Check the integrity of the game file
Check the integrity of the game file if you receive this error while trying to play certain games. Doing so will replace the corrupt game file that caused the Steam Access Denied error and you will be able to play it. Check the integrity of the game files by following the steps below: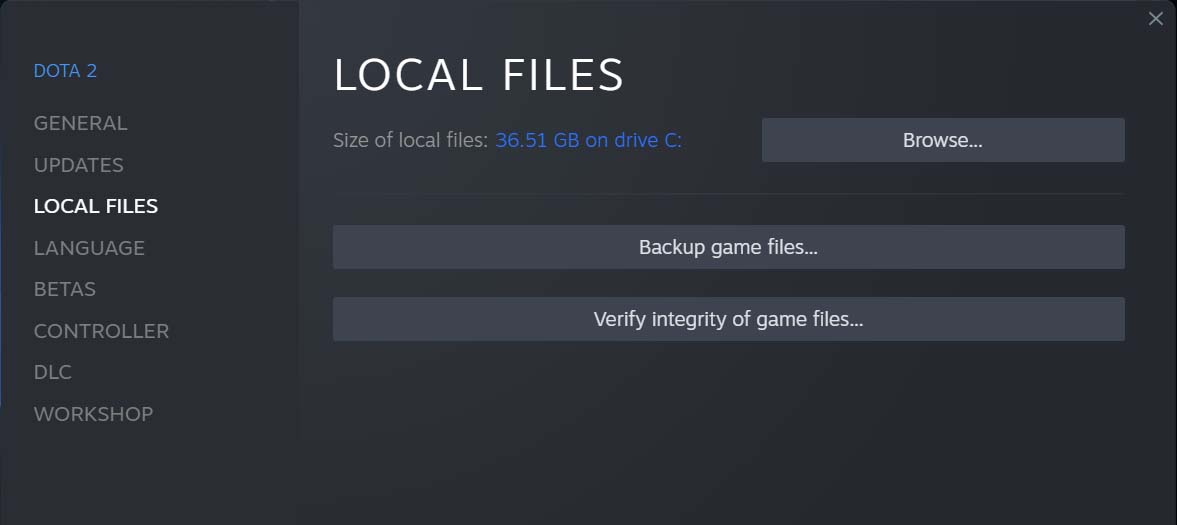 Open Steam and navigate to Library.
Right click on the game that shows this error.
Go to propertyher.
In the menu, navigate to LOCAL FILES and click Check the integrity of the game files.
Wait until the progress bar reaches 100%, then reload the game.
If you're having trouble accessing any game, consider disabling the firewall if none of the previous fixes worked.
7. Disable Firewall
Steam's built-in security protocols can interfere with your system's firewall, leading to Steam Access Denied error. Therefore, disabling the firewall will reduce packet filtering on the network and help you resolve the issue. Follow the steps below to disable your firewall:
Search for Control panel in the Windows search bar and open it.
Click System and security and navigate to Windows Defender Firewall.
Click Turn Windows Defender Firewall on or off and select Turn off Windows Defender firewall (not recommended) for public and private network settings.
You should restart your firewall if disabling it does not work, as it acts as a barrier against viruses and other threats. Do not endanger your safety.
8. Delete the Steam Temp files
Deleting temporary files will remove unwanted extensions or cached files that may interact with the main application. This will not only solve the problem, but will also slightly increase the response time of the application.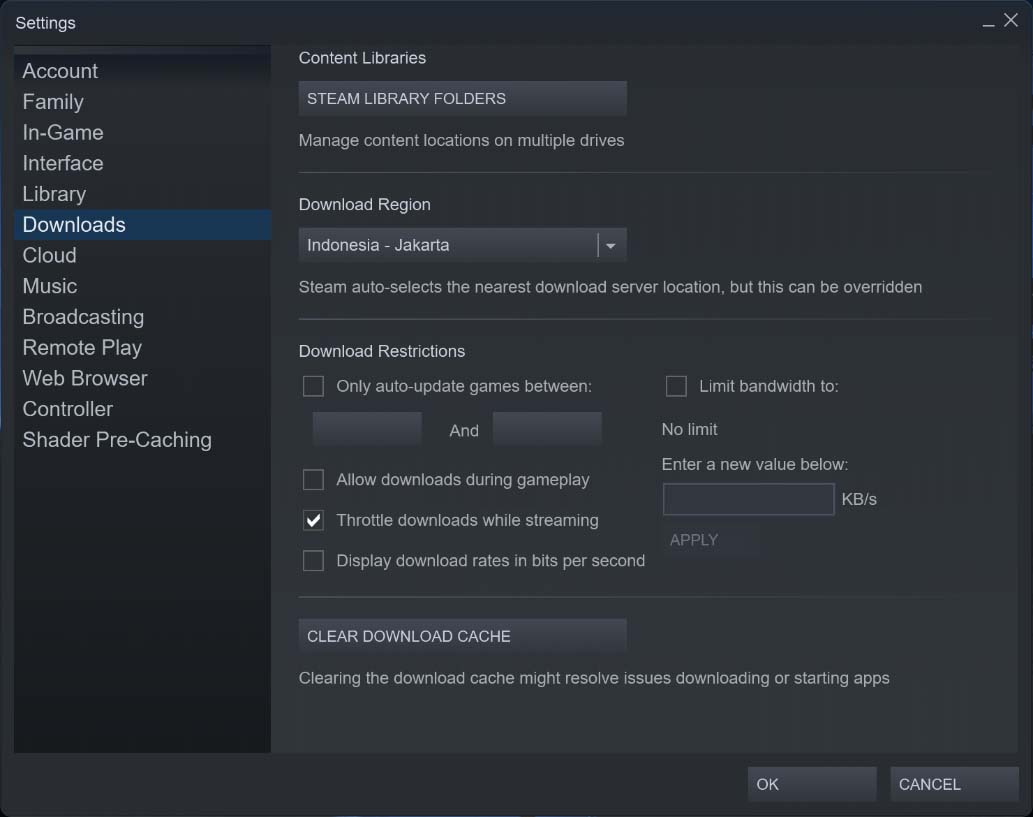 Navigate to the top right corner of your Steam app and click Steam.
Click settings.
Search and click Downloads in the menu.
Then press Clear the download cache.
Read also: 15 Ways to Fix Steam Disk Writing Error
Conclusion
So that's how Steam Access Denied works on Windows. We hope that one of the methods in this list will help you fix it. Consider upgrading Windows or uninstalling and reinstalling Steam if nothing else works.
---
So many articles 7 best cartoon apps on Android and Windows. Looking forward to more interesting articles and don't forget to share this article with your friends. Thanks…
[ad_2]
Hi, I am Azara! At Azara Tech we are passionate about tech and love sharing our knowledge and research with you.
At Azara Tech, we strive to be the ultimate resource for learning everything about technology!