Locked with installation error 0x8007012a? Do not worry. Here are 6 ways to fix the 0x8007012a installation error in Windows 11.
The Windows operating system is not without its flaws. If you're an old Windows user, you probably already know what we're talking about. Blue screen of deaths, disk failures, system file errors, and other types of errors.
Read also: 5 Ways to Overcome Windows 10 Slowly After Upgrading
0x8007012a Install Error is one of the errors that interfere with the normal operation of Windows. This is a bug that prevents your computer from downloading and installing the latest updates. Here we have defined several ways to fix the 0x8007012a installation error in Windows 11.
1. Restart the computer
Some problems can be solved without too many steps. In fact, restarting your device, whether it's a smartphone, computer, or even a tablet device, can save you from all sorts of problems. So, bottom line is that it's a good idea to try restarting before you get into more complicated fixes.
2. Run the Windows Update Troubleshooting Tool
Windows Update Troubleshooter, as the name suggests, is a troubleshooting tool that helps you fix errors that you may encounter when downloading and installing Windows updates. This is a built-in tool from Microsoft that is available for free.
In fact, it is the number one solution to fix Windows update errors. To fix the 0x8007012a installation error, here's how to use the Windows Update troubleshooting tool: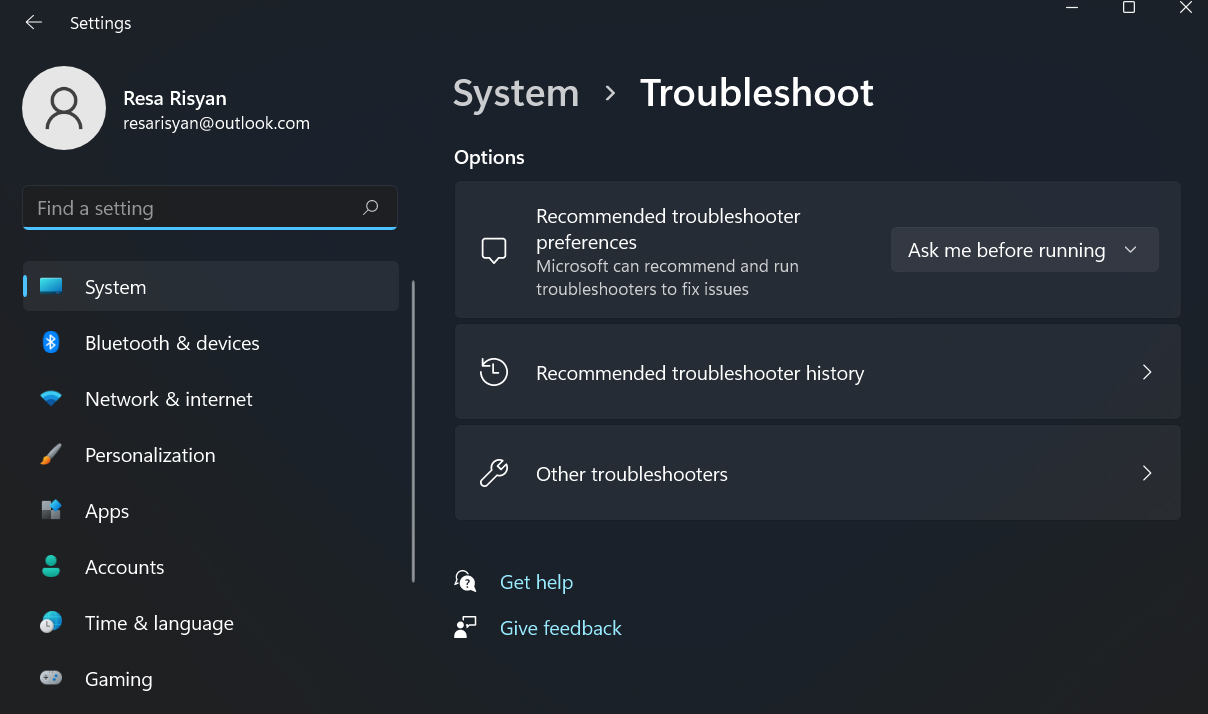 Open Start menu search bar, type "settings" and select the most appropriate one.
In the menu settingsopen System> Troubleshooting> Other troubleshooting tools.
Get out of there, run Windows Update troubleshooter
As soon as you do that, a new dialog box will open, running all the checks and scans for Windows update issues. Restart the computer after the troubleshooting is complete.
Installation error 0x8007012a should ideally be resolved by now. To check if it worked, open Windows Settings again, and from there select Windows Update Update> Check for updates. If everything went smoothly, you should have no problem installing the update now.
3. Periksa smart background transfer services
Smart Background Transfer, or BITS for short, is a Windows tool that allows you to download or transfer files between computers over the Internet. So if your PC components are turned off, of course, there will be problems downloading new updates. To make sure this is not the case, follow the steps below: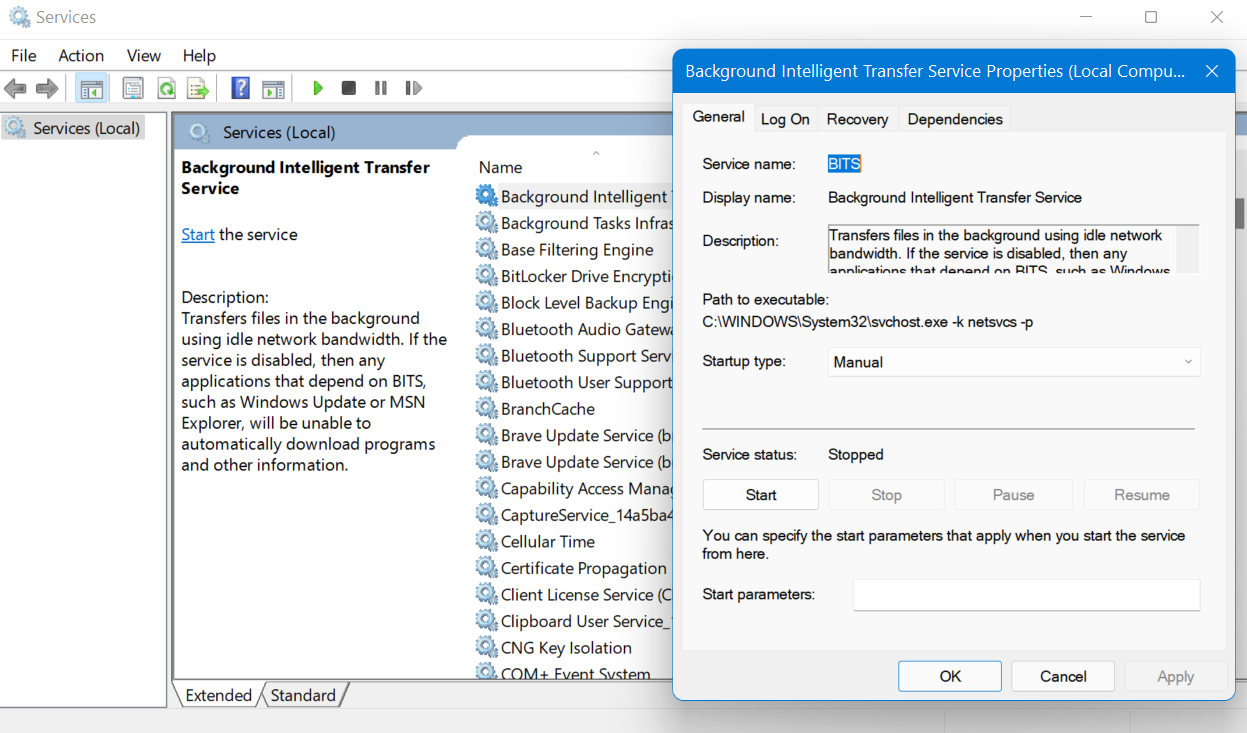 Open Start menu the search bar, type "run" and select the most appropriate one. Or press Win + R.
In the Run dialog box, type "services.msc" and press enter. The administration console will launch.
Search and find Intelligent background transfer service.. Then double-click it.
In the new dialog, set Service Status ke start if not
Then search Windows Update and set Service Status ke start also.
Now restart your computer to see if any changes have been made and if the 0x8007012a installation error has been fixed or not.
4. Manually download updates
Sometimes random errors can prevent you from downloading the necessary Windows updates. In addition to the methods we've covered so far, another way to fix the 0x8007012a installation error is to manually download the update.
Although, this is not a fix for the 0x8007012a installation error, but it does help to fix the basic issue. Here's how: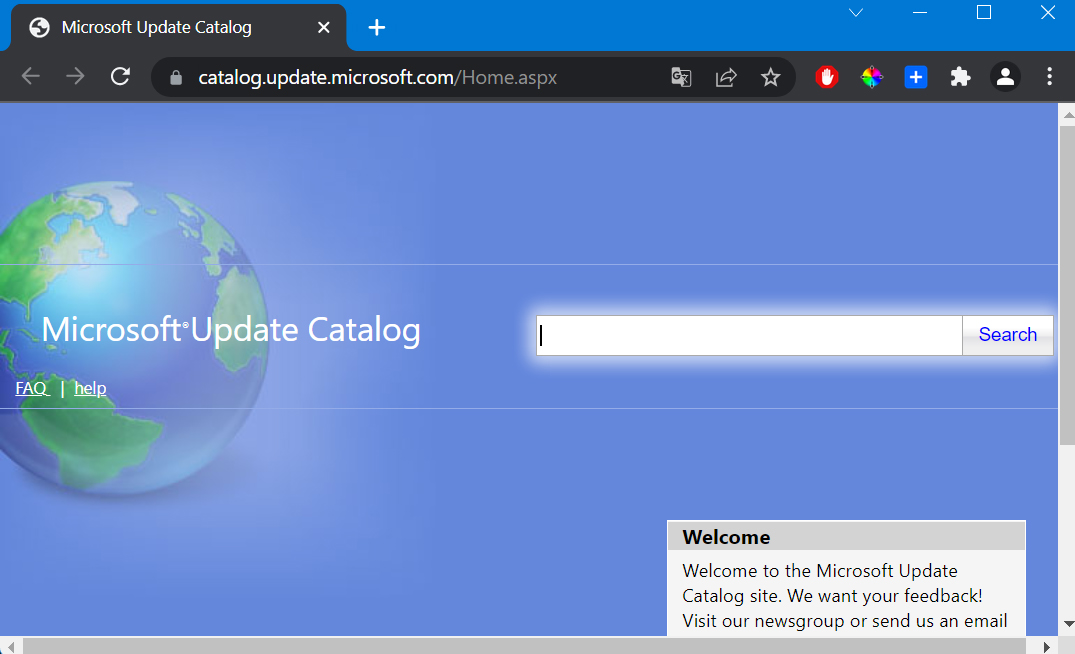 Launch Windows Settings (Win + me).
Click Windows Update.
Then press Update your history. Make a note of the KB number on updates that cannot be installed.
Now open Microsoft Update CatalogInsert the KB number into the search box and click Search.
The catalog will provide you with relevant updates. Now click on Download and the process will begin. Now all you have to do is install it manually.
Read also: How to update Windows 10 manually and offline
5. Run the SFC Scan
SFC, which means System File Check, is a command-line utility built into the Windows operating system that helps solve computer corruption issues. If there is a chance that your computer system files may have become corrupt, the 0x8007012a installation error may be a reasonable result.
In this case, an SFC scan can help you fix system crashes and fix other Windows errors. Here's how to run an SFC scan:
Open Start menu search bar, type "cmd" and run the command prompt as administrator.
At the command prompt, type sfc / scannow and press enter.
Your PC will be completely scanned for problems. If errors occur during the scan process, they will be fixed and may also fix installation error 0x8007012a.
6. Factory reset
The factory reset, depending on which option you choose, completely deletes all Windows (including all files and folders) or deletes only system files. However, in both cases, the new Windows is installed later. Depending on what is comfortable for you right now, you can choose one of the options.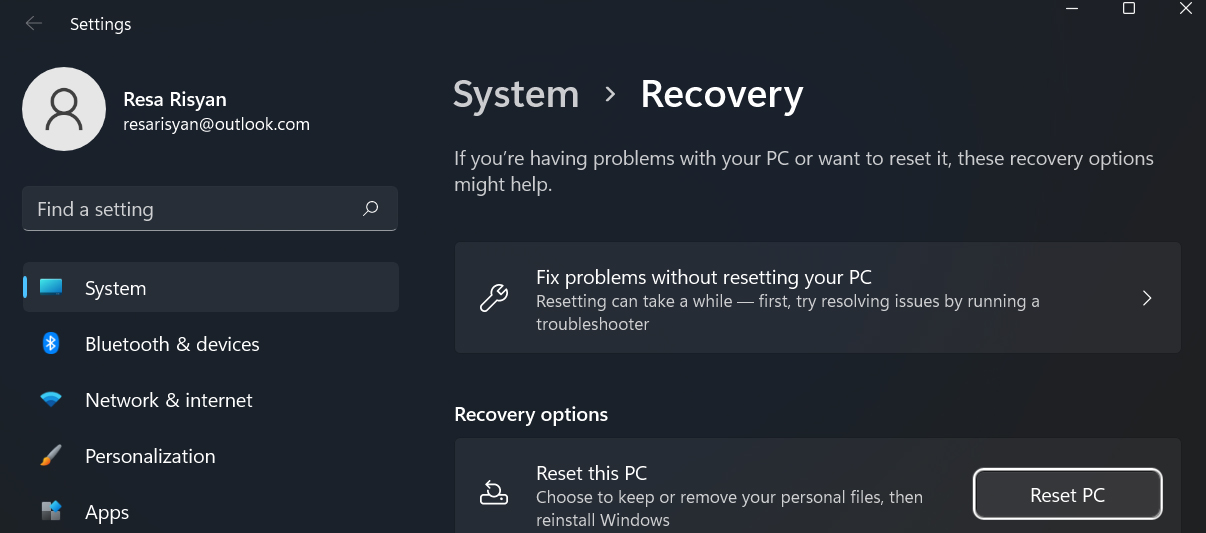 To get started with Factory Reset, go to Start menu search bar, type "factory reset" and select the most appropriate one.
Click Reset your computer.
Now select Keep my files or Take everything out.
Then choose from Local reinstallation or Cloud download.
Click Next.
Follow the instructions on the screen and your computer will reset as soon as possible. After completing the above process, your computer should be completely free of 0x80070112a installation error.
Conclusion
So this fixes the 0x8007012a installation error in Windows 11. Installing and maintaining updates is an important part of keeping your Windows operating system healthy and running. Installation error 0x8007012a is an error that can prevent you from doing so. We hope that the methods listed above worked for you and that your system can now re-download the relevant updates.
However, installation error 0x8007012a is not the only thing you need to worry about. As stated earlier, the Windows operating system is affected by many errors and bugs, so it's important to know how to fix them.
---
So many articles 6 Ways to Overcome the 0x8007012a Installation Error in Windows 11 Looking forward to more interesting articles and don't forget to share this article with your friends. Thank you…
Hi, I am Azara! At Azara Tech we are passionate about tech and love sharing our knowledge and research with you.
At Azara Tech, we strive to be the ultimate resource for learning everything about technology!