This list of online video editing apps does not have hidden restrictions like watermarks or time limits, which makes it ideal for editing social media videos or slideshows.
If you are creating videos for social media or presentations, you don't need high-end desktop software. You can get the job done with this free online video editing app, which doesn't even have any limitations in its features.
Read also: 10 Ways to Improve Low Resolution Video Quality
Many free video editing apps are available online, but most of them have limitations such as exporting in HD, time or size limits, or watermarked videos. A lot of times, you won't find this until you're done editing the video, and when you're done editing, you'll have to pay before you download it. So the official decided to bring you a list of the best online video editing apps which are completely free without any limitation in their features.
1. Mastershot – A clean, simple and free online video editing app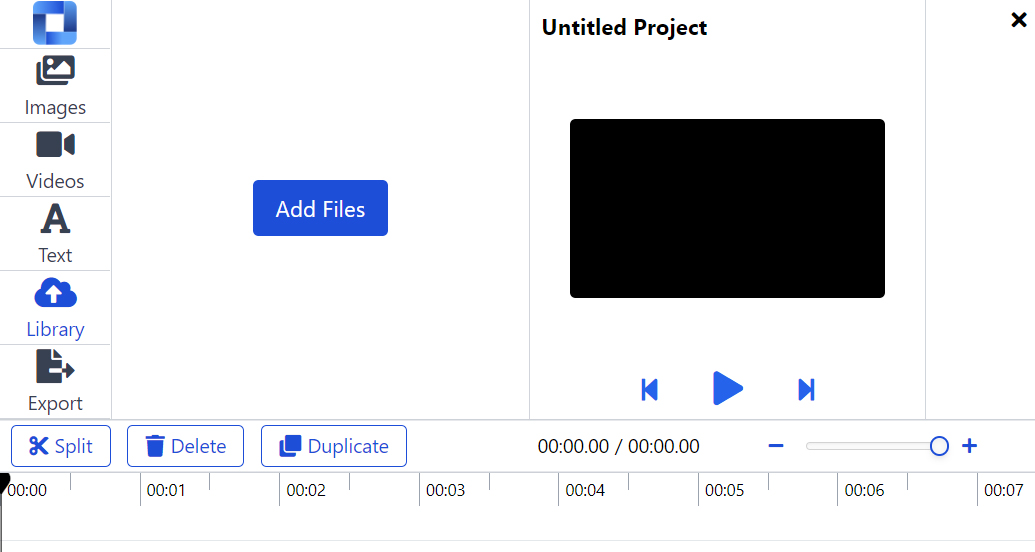 Mastershot is a simple online video editing app that does the basics well, but remains completely free with no ads or hidden costs. You have to register to use it, but after that, you can edit and export videos in Full HD.
This application allows users to cut videos or join clips with a simple tool. It's easy to add audio, images or text to any part of the video, and adjust the volume, size, color and font the way the user wants. Mastershot also allows its users to extract audio from any video and use it separately. Everything is bundled together in a clear and easy interface.
Generally, users will get all the essential tools of the best free video editor. Mastershot runs entirely in the browser, and promises extra security by processing videos locally. This means that the video remains on the user's computer in the browser, without being uploaded anywhere. This also means that editing is much faster than using an app where every change has to be uploaded to the server before you can see it.
2. video – Browser-based online video editing app that is able to connect to the internet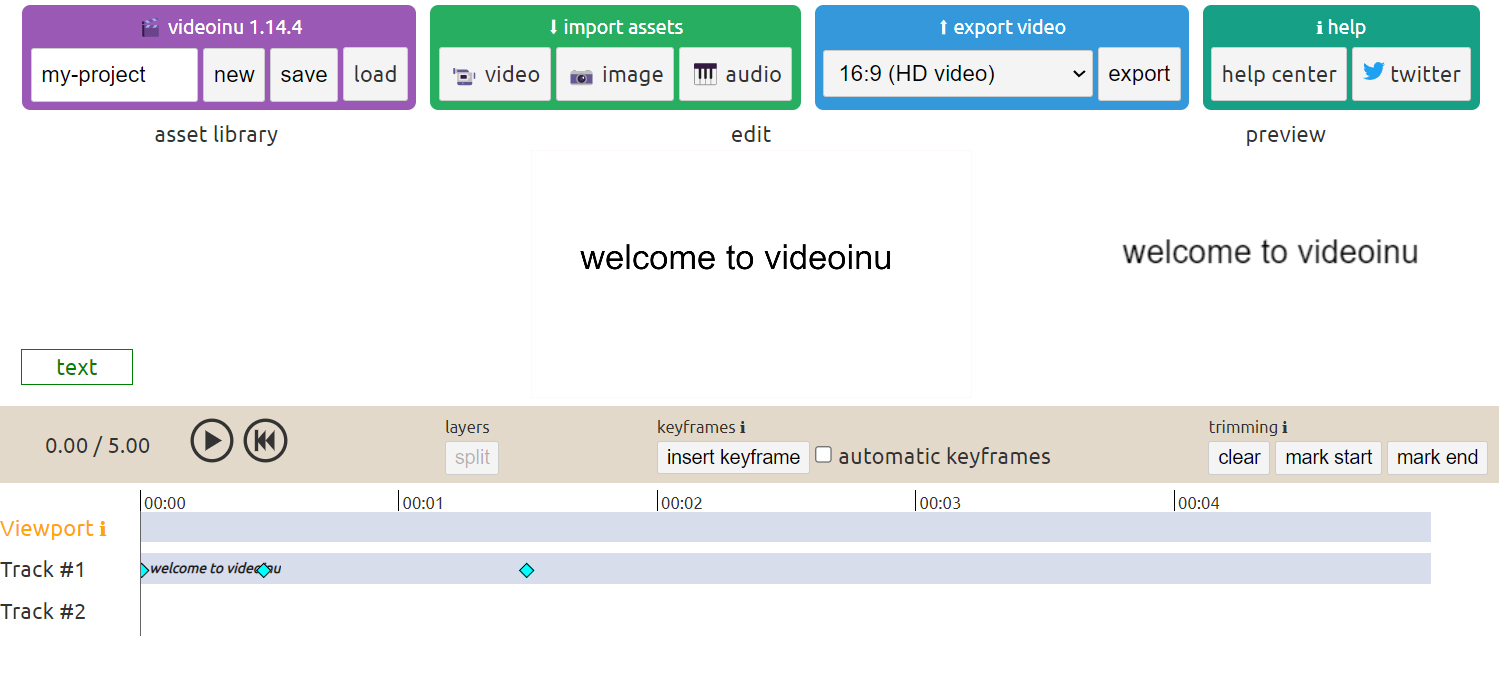 Videoinu is a browser-based video editor that can work offline after the user downloads it for the first time. It does not require any registration to use it and it is very fast as compared to any other online video editing app.
Videoinu has two editors: a basic editor and an advanced editor. The basic video editor is great for turning photos into videos for slideshows or short presentations, with audio tracks supported. Upload a photo, upload an audio track, and it will automatically create a slideshow that users can download for free at any aspect ratio of their choice (square, 4:3, 16:9, 9:16 for Instagram stories, or Instagram posts).
The advanced video editor looks pretty minimal and doesn't have the best design, but it gets the job done with how well and quickly it works. Users can import videos, images, audio, add text, adjust their size, color or font, and add multiple tracks in the editor where users can also trim clips as needed.
Videoinu also allows users to add keyframes manually or insert them automatically. Users can save Videoinu projects to come back to them later, as long as they are on the same computer. And all this works perfectly offline, so all user data is stored in their browser and not on the server.
3. Video- Meme – The easiest online video editing app to create videos and GIFs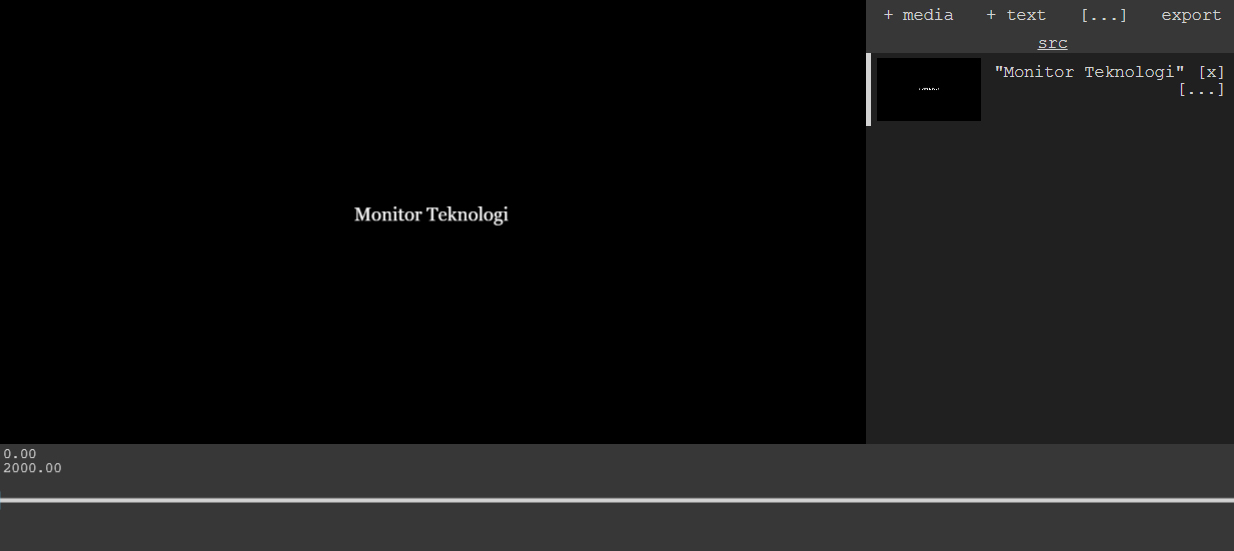 You may have seen thousands of GIFs and memes from popular videos or videos overlaid with some text or images that change context. Video-Meme is the easiest online video editor to create custom video memes or GIFs with text or images.
This simple browser-based video editor requires no registration to use it or download your videos. Open the app and load any video from your drive. Then you can add some overlay text on that video, or upload an image from your drive again. You can change the color and drop shadow for this.
Each text or image appears as its own video track in the timeline. Put them where you want them, and move them around as the main video moves. For example, if you want the Hulk's punch to indicate "MT," place the MT text path and move it when the Hulk's hand moves. It's very simple, and you'll get used to making fun meme videos in no time. The official will say that this is one of the best memes generator for custom memes.
Once done, you can download the Video-Meme creation as a WebM video. Use this in any file conversion tool like Cloud Convert to convert it to GIF or other video formats.
4. Smart Cut from Cabwing – Remove silence and noise from videos automatically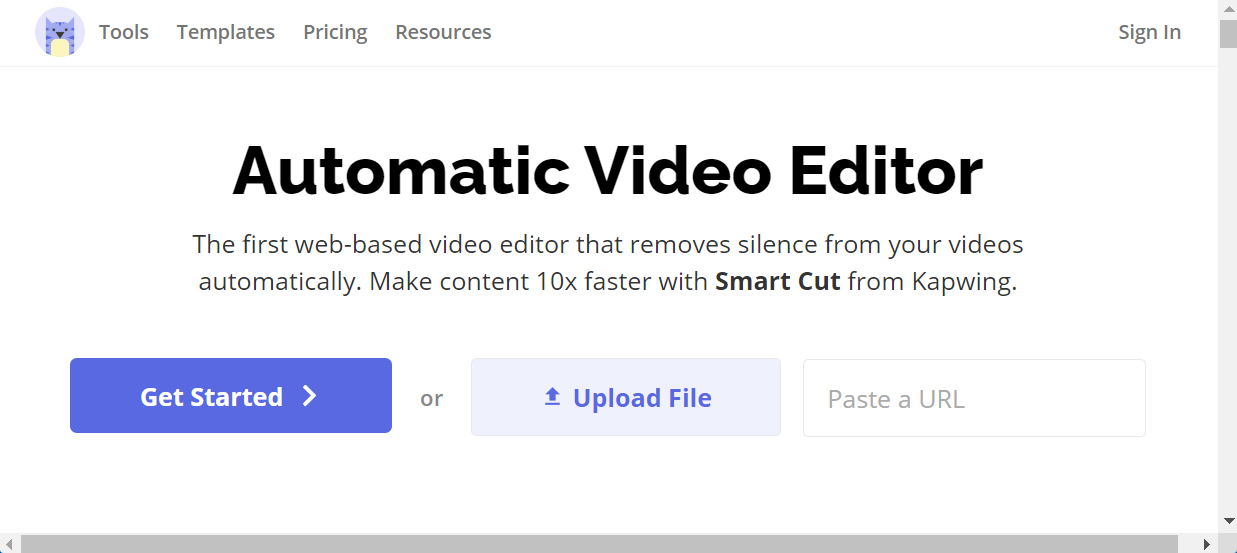 Kapwing's online video editing suite is one of the best free and anonymous online video editing apps with a wide range of tools. The developer has added a handy Smart Cut feature, which automatically removes silences from long videos to help users edit faster.
This tool is not a video editor per se, but rather think of it as an introduction that takes users through the first steps of video editing faster. When you're shooting a YouTube video, blog, or podcast, there are some quiet moments while preparing for the next chapter, or while waiting for a response. This is great in natural conversation, but in great video, it looks unprofessional.
Read also: 5 ways to convert video to audio without apps
It's the silence that Smart Cut automatically detects and removes. Just upload your original recording to the app and it will automatically cut out those static parts and put them back together. You can set Kapwing to remove white noise, silence, and background noise, eliminating everything but your voice. You can then download this file and use it in your favorite video editor, after saving a lot of time from the first step.
5. Fedex – Powerful and feature-packed online video editing app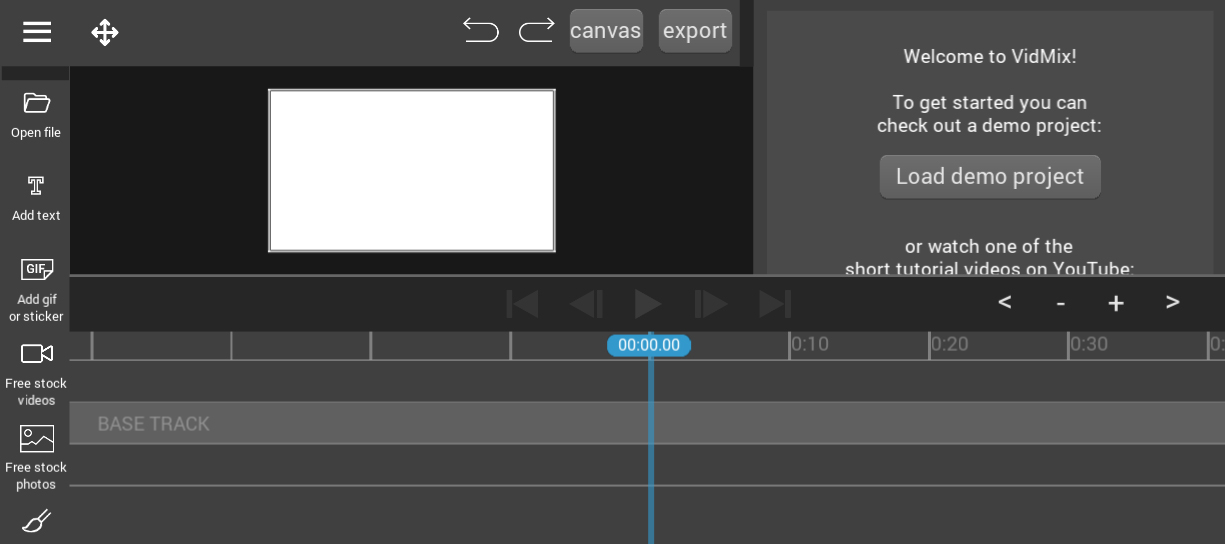 Online video editing apps won't give you the advanced features you'll find in professional desktop software like Final Cut, Adobe Premier, or OpenShot. But Vidmix comes close to providing some essential features for creating high-quality videos.
This app offers unlimited paths to create videos with various effects. You can add text, images, shapes, and even GIFs or stickers from Giphy and adjust their position. With a simple layering system, you can add hand-drawn pain animations and even picture-in-picture effects. Vidmix also supports filters and masks to improve the appearance of your videos.
Apart from these effects, it is the precise control of each effect that makes Vidmix powerful. You can adjust position, crop, opacity, filters, effects, transitions, blending modes, masking, animation rates, and motion tracking for any path or element. You can also save the downloaded project as a special Vidmix file that you can open later on any other computer. It's as if you're using a desktop video editor app, while still working online in a browser.
conclusion
This is the list of online video editing apps without watermark and totally free. All online video editor apps are very good, and each has many advantages and features that are useful to its users. Now is the time to give it a try and decide what works best for you.
---
Lots of articles 5 Free Online Video Editing Apps Without Watermark. Look forward to other interesting articles and don't forget to share this article with your friends. Thank you
Hi, I am Azara! At Azara Tech we are passionate about tech and love sharing our knowledge and research with you.
At Azara Tech, we strive to be the ultimate resource for learning everything about technology!